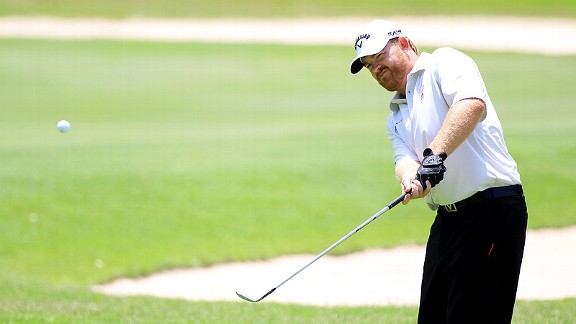 Inspiring Mind
J.B. Holmes is a long shot at TPC. But he's already a champ to one family. Gene Wojciechowski » Course for all types of horses »Picks »Leaderboard »Harman a late addition »Fifth major?

Sam Greenwood/Getty Images

BILL SIMMONS PRESENTS

The Nastiest Injury
Why are ACL tears on the rise?
Gabler »
Upon Closer Examination
Can Denver stay relevant? Lowe »
Week 14 coaching. Barnwell »


RICK REILLY
Meet The Black Unicorn
What makes Martellus Bennett the most interesting man in the NFL? Watch

Prepping for a snowy Super Bowl

CHRIS FORSBERG
The Nets-Celtics trade hasn't left both clubs in expected places early this season. Column »

Watch and participate with "SportsNation" TV, weekdays on ESPN2 at 3 p.m. ET.
BEARS DOWN COWBOYS
Are the Bears the favorites in the NFC North? Are the Cowboys going to miss the playoffs this year?
Vote now »
SOPHOMORE SLUMP

The Redskins are 3-10, and quarterback Robert Griffin III has struggled to match his 2012 rookie of the year form. Does he need more snaps or a rest?
Vote! »