BILL SIMMONS PRESENTS

The Future of Kevin Durant
Will it involve the scooter?
Phillips »
Upon Closer Examination
The QB contract question.
Barnwell »
NBA Celebrity Fan Index.
Serrano »

PAUL LUKAS
Uni Watch: Are Ads Next?
Where's the NBA logo?! Fear not, Uni Watch will fill you in on the latest in NBA jerseys. Column »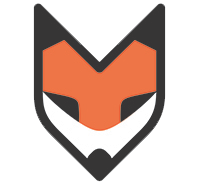 Matthew Stafford is gunning for Peyton Manning.
Morris »
NBA Preview:
Lakers worse than last season.
Column »

Fantasy Football

NBA Front Office

NFL Insider
Watch and participate with "SportsNation" TV weekdays on ESPN2 at 3 p.m. ET.
PEYTON'S (FIRST) PLACE?
Are Peyton Manning's Denver Broncos the best team in the NFL? Or are the 6-1 Dallas Cowboys up there?
Rank 'Em »
PACER VS. POOCH
We're getting encouraging signs from Paul George's recovery. The latest: He played one-on-one with his dog, and the results were adorable.
Check it out »