BILL SIMMONS PRESENTS

Together We Make Football
The NFL's dark history of violence.
Thomas »
Upon Closer Examination
Hanging with the Vols.
Anderson »
Fall TV preview!
Greenwald »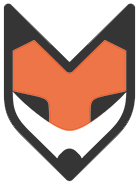 Week 3 In The NFL
Elo ratings and playoff odds.
Silver »
Scotland Decides
How to interpret the votes.
Bialik »

Aaron Schatz

2015 NFL Draft

John Gasaway
Watch and participate with "SportsNation" TV weekdays on ESPN2 at 3 p.m. ET.
IT'S ALMOST OCTOBER ...
Teams are beginning to clinch MLB playoff spots. What are their futures? Who wins the Series?
Vote! »
WEEK 2 QUESTIONS
Which game was the biggest surprise? Was Richard Sherman really exposed? What is Robert Griffin III's NFL future?
Vote! »