BILL SIMMONS PRESENTS

The Super Bag
The inbox, the heel, the pick.
Simmons »
Upon Closer Examination
The mastery of Belichick.
Brown »
A Super Bowl breakdown.
Barnwell »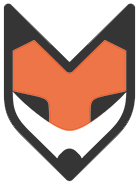 The Best Super Bowl Teams
The worst Super Bowl ever?
Silver »
The Dean Of Vegas Prop Bets
Meet Jimmy Vaccaro.
Siegel »

ESPN Chalk

Tom Haberstroh

Field Yates
Watch and participate with "SportsNation" TV weekdays on ESPN2 at 3 p.m. ET.
A SPECIAL VISIT
Aaron Rodgers met with several children who lost their fathers while serving in the military.
Watch »
BOWL PREDICTIONS?
Will the Patriots or Seahawks win the Super Bowl? Who are your rooting for? What would a win do to Tom Brady's legacy?
Vote! »