BILL SIMMONS PRESENTS

The Finish Line with Steve Nash
Our video series continues.
Staff »
Upon Closer Examination
The value of owning a team.
Simmons »
Bill and Jalen.
NBA videos
,
B.S. Report »

RICK REILLY
His Latest Masterpiece
Bubba Watson does Augusta his way ... and it works. Column »
Perks of working the Masters »
FiveThirtyEight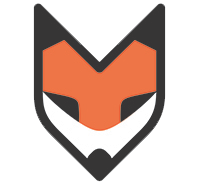 MLB games are moving at a turtle's pace.
Carl Bialik »
Distrust of hockey goalies »
FiveThirtyEight.com »

Fantasy Football

Jeremy Crabtree
Watch and participate with "SportsNation" TV, weekdays on ESPN2 at 3 p.m. ET.
NBA POSTSEASON PREDICTIONS
How will the first round of the postseason play out? Which team is your pick to win it all this year?
Vote now! »
TAKING IT TO THE NEXT LEVEL
Now that Duke freshman Jabari Parker has decided to enter the NBA draft, would you pick him No. 1 overall? Is Parker making the right decision?
Vote! »