BILL SIMMONS PRESENTS

NBA League Pass Rankings
Welcome to Part 1.
Simmons & Lowe »
Upon Closer Examination
World Series preview.
Lindbergh & Keri »
Cousin Sal.
B.S. Report »

JASON WHITLOCK
Yost Right Man For Royals
Ned Yost is just a little bit nutty
-- which means he's the perfect skipper for K.C. Column »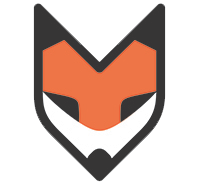 The Seahawks are underdogs in the playoff race.
Silver »
The Sneakerheads reselling Nikes for millions.
Chow »

Neil Hornsby

Fantasy Football

Bowden/Szymborski
Watch and participate with "SportsNation" TV weekdays on ESPN2 at 3 p.m. ET.
WEST IS BEST?
Four SEC West teams are in the AP's top five. What do your college football rankings look like?
Rank 'Em »
SUPERFAN RETURNS
The Royals are in the World Series, which means superfan SungWoo Lee is returning to K.C. to see Game 1 vs. the Giants.
Check it out »