Jamie Anderson
Pro Snowboarder
Marital Status: Single
Resides In: South Lake Tahoe, CA
Participant since: 1999
Age: 23
Competitor since: 2007
Height: 5'3"
Nickname(s):
Weight: 115 lbs
Country: USA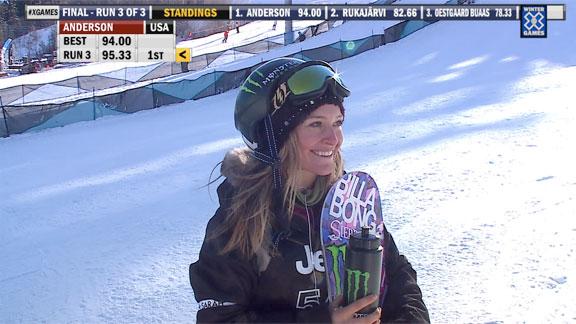 Jamie Anderson came out firing and capped it off with a final run that set an X Games finals record.
Video | Jan 27, 2012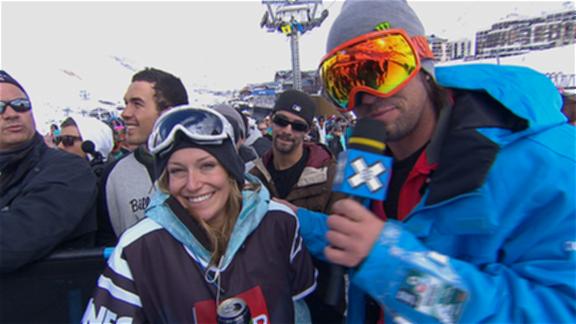 Jamie may have thrown down a safety run, but it was enough to best the competition in Tignes
Video | Mar 18, 2011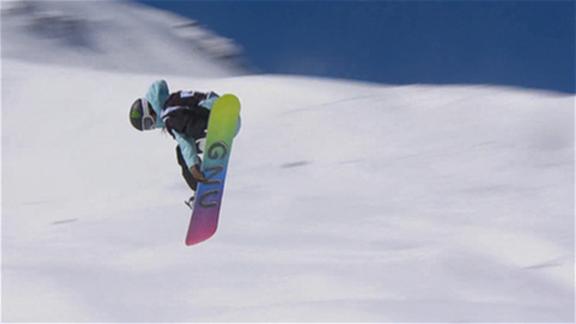 Jamie Anderson continues her dominant season and regained the Slopestyle crown from Jenny Jones
Video | Mar 18, 2011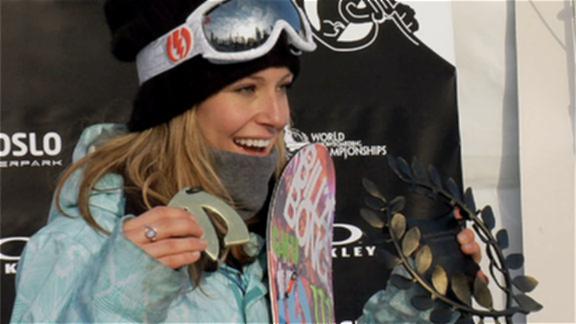 For the first time, the Arctic Challenge included a women's slopestyle competition.
Video | Feb 21, 2011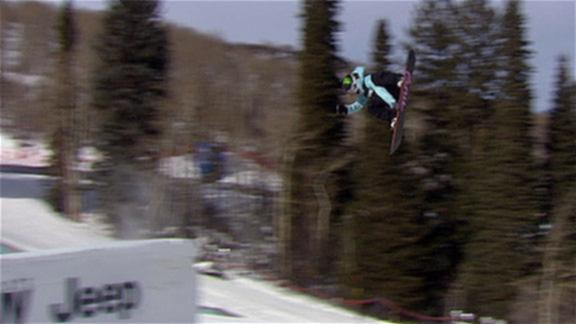 Jamie edged her way onto the podium for another Slopestyle medal.
Video | Jan 30, 2011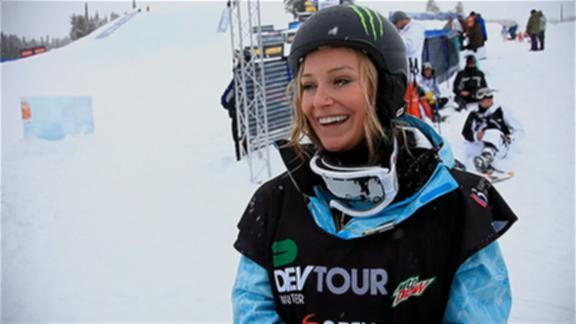 Stop one of Winter Dew is a wrap. Hear from the one-plank winners how it all went down.
Video | Dec 20, 2010