Football journey: Matt Tennant
October, 13, 2012
10/13/12
5:00
AM ET
FOXBOROUGH, Mass. -- Offensive lineman
Matt Tennant
is a realist. He knows that by the time you read this, he might no longer be a member of the
New England Patriots
.
There are 53 players on the roster and he's closer to the 53rd spot than almost anyone, having already been released once.
[+] Enlarge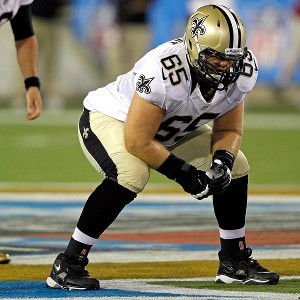 AP Photo/Paul SpinelliOut of Boston College, Matt Tennant was picked by the Saints in the fifth round of the 2010 draft.
His approach is a simple one: "I'm not taking anything for granted. You take it one day at a time. You can't think about the future. It has to be about today, this practice, and going out to be a little better than I was yesterday."
A neat thing happened for Tennant on Sept. 29. Having been out of work for three weeks after being waived by the Patriots -- who had claimed him on waivers a few days earlier from the Saints -- he was re-signed by the team the day before a big 52-28 win over the Bills. Although he didn't dress for the game (the Patriots had to sign a 53rd player, per NFL rules), he still received a game check.
Tennant, whom New England football fans know well from his days at Boston College, shared his football journey with ESPNBoston.com:
When he first started playing football:
"Kindergarten. I think my mom said I had a lot of energy."
First positions:
"Offensive line. I was too big to play anything else."
Role models in his career:
"I'd say my family. My dad [Kurt] started his own company and kind of had to go through a lot. My mom [Pam] had to work two jobs to support the company while he was doing that. They sacrificed a lot for me. They were always coming to games, flying up to Boston, always there to support me. I kind of want to make them proud."
Enduring the loss of his mother, to cancer, in 2010:
"She's still with me and helps push me every day."
Teams that he followed growing up:
"We weren't really a big football family. High school football was big in Cincinnati, so we'd often go to high school games."
Top memories from playing at Moeller High:
"Just the crowds. We'd get big crowds at those games. It was an electric atmosphere. We played in Paul Brown [Stadium] my senior year. That was kind of a cool thing, playing in an NFL stadium, going into an NFL locker room."
Deciding to attend Boston College:
"I wanted to really focus on my education. Football doesn't last forever. When I was done playing, I wanted to have a degree [communications] that would help me get a job."
Top memories from his time at Boston College:
"I met a good group of guys. It taught me a lot about perseverance, going through tough times and everything, and just being able to come out on top. ... The Virginia Tech game in '07, when Matt [Ryan] threw that ball real late. I don't know if a lot of people in Boston were watching. I think the Red Sox were in the playoff chase then."
Some of his close friends at BC:
"Jeremy Trueblood,
Josh Beekman
, Rich Lapham and
Anthony Castonzo
are all guys I'm really close with, and they kind of help you kind of translate from playing high school ball, that style, to playing college and understanding your role a little bit more."
Entering the NFL as a fifth-round draft choice of the Saints in 2010:
"Just a really exciting time. I was happy to get an opportunity to play in the NFL. Not everyone does. You're just trying to make the most of it."
Describing his two years with the Saints, where he was a backup:
"I was on [the] field goal [unit], kickoff [return], and then I'd be the backup center/guard. It was good, a learning experience. I was able to develop my talents in the game, and now I'm happy to be here."
Being waived by the Saints at the end of training camp and landing in New England:
"It's sort of a whirlwind, you go from having a job to not. You want to maintain your conditioning and everything, your strength. I was very happy to be a part of this team when I got picked up. Now, I need to make the most of the opportunity."
Describing life as a Patriot:
"They're a very professional team. They do everything the right way."
Adjusting to his return to New England:
"The humidity in New Orleans could be tough at times. I'm happy to get back, and getting ready for that first snow. I have to see if the heat even works in my car [smiling]."
What he loves about football:
"The camaraderie."
Having shared a locker room with quarterbacks Matt Ryan, Drew Brees and Tom Brady:
"They all work their tail off -- they're in early, they stay late. You try to model yourselves after that. Those guys work so hard, you really don't want to let them down."
Summing up his football journey:
"I never thought playing football would get me here. I'm very fortunate and very blessed to be in the situation that I am. I know this isn't going to last forever, so I want to make the most of it as I can right now."