Brother vs. brother in pro sports history
January, 24, 2013
1/24/13
2:40
AM ET
By
ESPN Stats & Information
| ESPN.com
Jim and John Harbaugh will meet for the second time when they face each other in the Super Bowl in New Orleans, and it'll be another case of the HarBros making history.
They are the only set of brother head coaches to square off in any NFL game; they faced each other last season in Week 12. They also will become the first brothers to compete in a postseason game as head coaches in any of the four major North American pro sports (NBA, NHL, NFL and MLB).
However, there have been
nine
other sets of brothers in the three other major pro sports to face each other as head coaches. Here's how every pair has fared against each other:
NBA
Herb Brown* vs. Larry Brown
Leader:
Larry, 4-2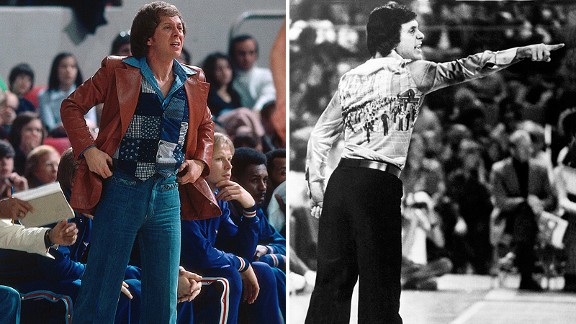 Getty ImagesHerb: Pistons (1975-78). Larry: Nuggets (1974-79, ABA and NBA); Nets ('81-83); Spurs ('88-92); Clippers ('92-93); Pacers ('93-97); Sixers ('97-2003); Pistons ('03-05); Knicks ('05-06); Bobcats ('08-11).
Jeff Van Gundy vs. Stan Van Gundy*
Leader:
Stan, 3-2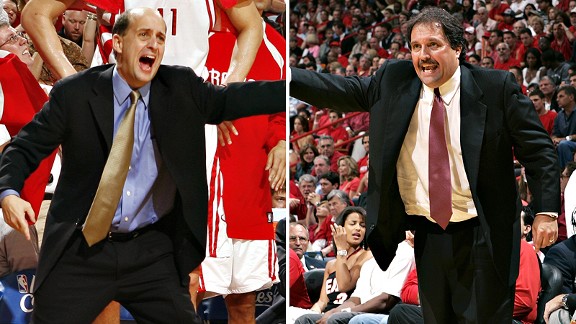 Getty ImagesJeff: Knicks (1995-2002); Rockets ('03-07). Stan: Heat ('03-06); Magic ('07-12).
MLB
Harry Wright* vs. George Wright
Leader:
George, 8-4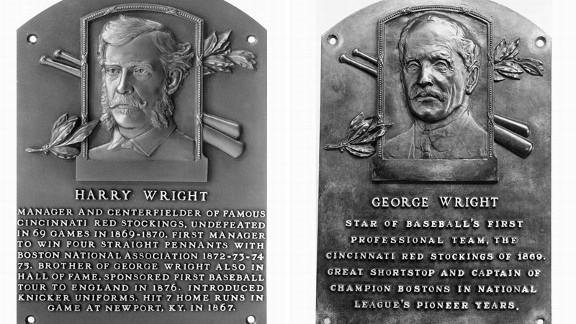 AP Photos George: Providence Grays (1879). Harry: Boston Red Stockings (1871-81); Grays ('82-83); Philadelphia Quakers/Phillies ('84-93).
NHL
Bryan Murray* vs. Terry Murray
Leader:
Terry, 5-4-0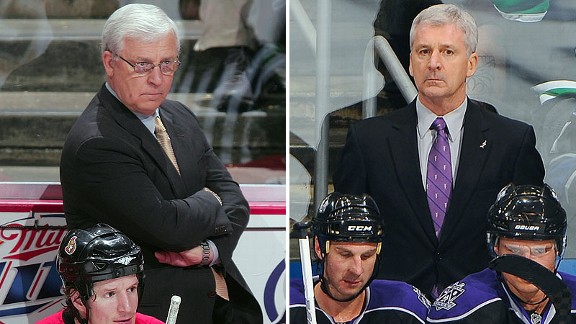 Getty ImagesBryan: Capitals (1981-90); Red Wings ('90-93); Panthers ('97-98); Ducks ('01-02); Senators ('05-08). Terry: Capitals ('90-94); Flyers ('94-97); Panthers ('98-01); Kings ('08-11).
Johnny Wilson* vs. Larry Wilson
Leader:
Johnny, 2-0-0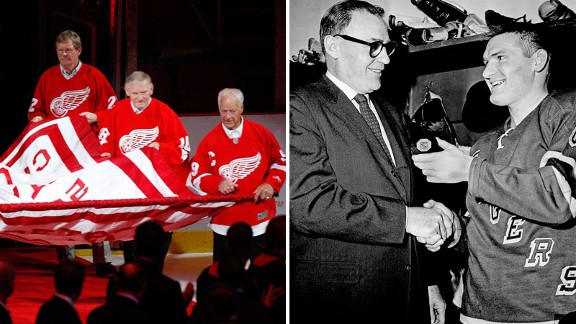 Getty Images, AP PhotosJohnny: Kings (1969-70); Red Wings ('71-73); Rockies ('76-77); Penguins ('77-80). Larry: Wings (1976-77).
Muzz Patrick vs. Lynn Patrick*
Leader:
Lynn, 6-5-2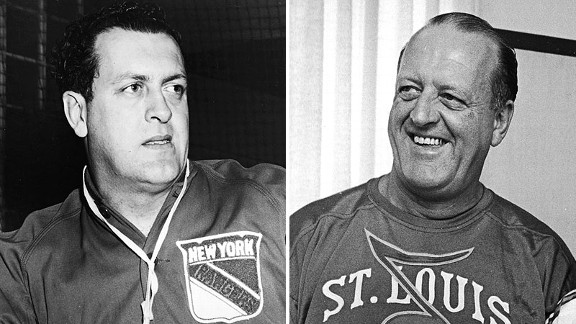 Getty ImagesMuzz: Rangers (1953-55, '59-60, '62-63). Lynn: Rangers (1948-50); Bruins ('50-55); Blues ('67-68, '74-76).
Darryl Sutter vs. Brian Sutter*
Leader:
Darryl 13-9-7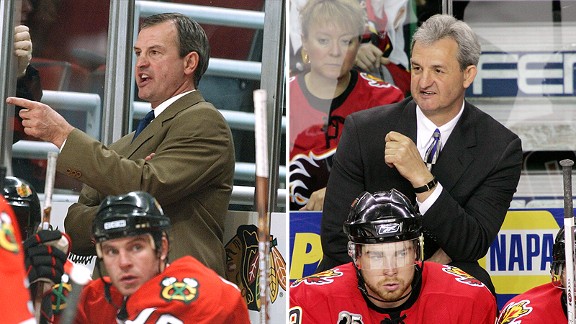 Getty ImagesDarryl: Blackhawks (1992-95); Sharks (1997-2002); Flames ('02-06); Kings ('11-current). Brian: Blues (1988-92); Bruins ('92-95); Flames (1997-2000); Blackhawks ('01-04).
Darryl Sutter* vs. Brent Sutter
Leader:
Darryl 2-1-1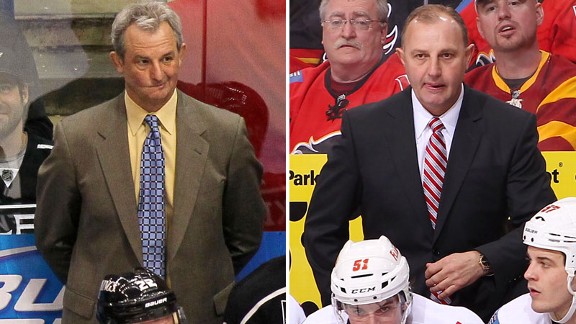 Getty ImagesBrent: Devils (2007-09); Flames ('09-12).
Darryl Sutter* vs. Duane Sutter
Leader:
Darryl, 1-0-1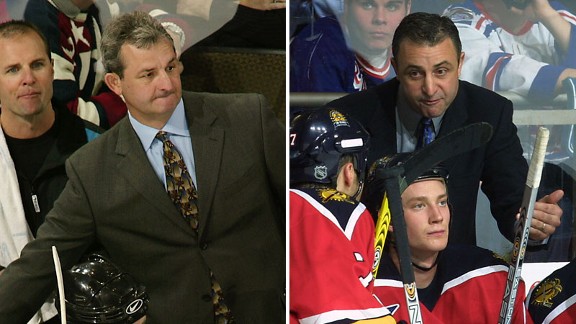 Getty ImagesDuane: Panthers (2000-02).
NFL
Jim Harbaugh vs. John Harbaugh*
Leader:
John, 1-0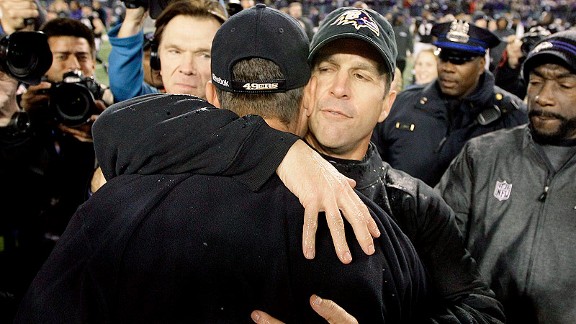 AP Photo/Patrick SemanskyJim: 49ers (2011-present). John: Ravens (2008-present).
*Older brother