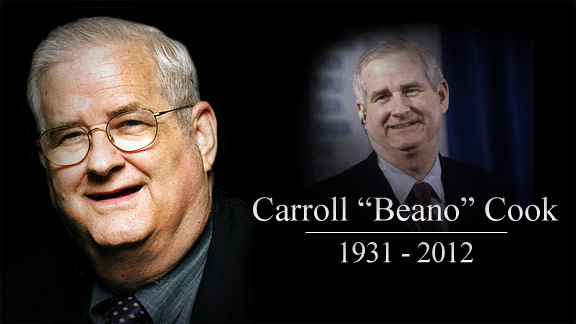 Remembering Beano Cook
ESPN Radio fondly remembers college football icon and colleague, Beano Cook. Ivan Maisel


Mike & Mike

Mel Kiper Jr.

Colin Cowherd

Van Pelt & Fowler

Beano moments

ESPN.com Illustration

Freddie Coleman Show
10:00 p.m. - 1:00 a.m. ET
Listen


Updates |

Deportes

NFL CENTRAL ON ESPN RADIO
NFL Central is your home for the latest audio, video and news from all 32 teams. NFL Central »
-Seahawks' Carroll on Wilson's development


-Cardinals' Abraham on returning from injury


-Bengals' Jones on team's end-of-season goals

ESPNDeportesRadio.com

Find Tickets:
Start your search for the games you want to attend now. The best seats are at ticket center.

See all tickets
CFB CENTER ON ESPN RADIO
ESPN Radio covers all of the teams from the BCS conferences and beyond. CFB Center »
-BC's Williams on being a Heisman finalist


-A&M's Manziel on conversations with LeBron


-FSU's Fisher on Winston's Heisman hopes

FEATURED COMMENT

"

As a Clemson fan, I'm a little worried about Texas coming after our OC, Chad Morris... He's a hot name and has ties to the area.

" -- "T-Hizzle, Shaolin Temple" in SVP & Russillo chat