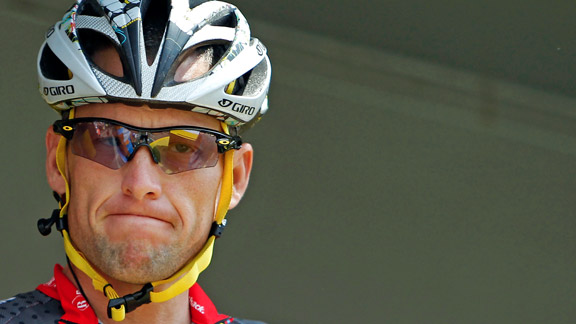 Poor Performance
Mike Greenberg and Colin Cowherd react to Oprah Winfrey's interview with Lance Armstrong.
Listen

Frankie Andreu

Betsy Andreu

Tyler Hamilton

Stuart Scott

Rick Reilly

AP Photo/Christophe Ena
LATEST FROM PODCENTER

Matthew Berry and Tristan Cockcroft discuss closers with concern, Wandy Line pitchers and dish out some Hard Justice.

Tony Kornheiser and Michael Wilbon discuss the NBA draft lottery prospects, Dwight Howard's future in the NBA and more Sergio Garcia vs Tiger Woods talk.
ESPNDeportesRadio.com

Find Tickets:
Start your search for the games you want to attend now. The best seats are at ticket center.

See all tickets
FEATURED COMMENT

"

Vinny was completely out-coached in Games 2 through 6 of the Clippers' first round series. He deserved to go.

" -- "Michael Bordeaux" in SVP & Russillo chat