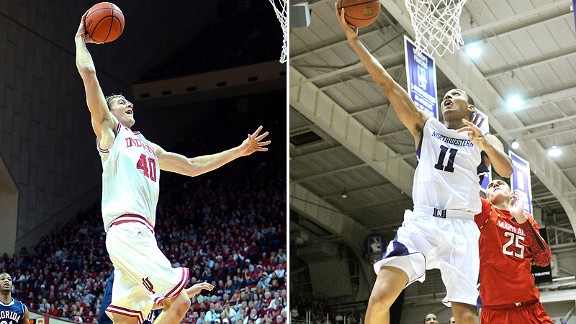 Hoosiers-Wildcats
Cody Zeller and No. 2 Indiana take on Reggie Hearn and Northwestern. Listen


ESPNU CBB

Schedule »
Getty Images/US Presswire
LATEST FROM PODCENTER

Michael Wilbon and JA Adande discuss the Knicks win over the Pacers, the Spurs eliminating the Warriors and the Grizzlies advancing to the Western Conference Finals.

Adnan Virk and Chris Broussard discuss the NBA playoffs, Phil Jackson's book and chat with Mike Reiss and Barry Melrose.
ESPNDeportesRadio.com
TODAY ON ESPN RADIO
6:00 a.m.Mike and MikeLIVE NOW - Listen 7:15 a.m.: Mike Lupica
8:30 a.m.: Antonio Davis
9:30 a.m.: Skip Bayless

10:00 a.m.The Herd10:45 a.m.: Antonio Davis
11:15 a.m.: Chris Broussard
11:45 a.m.: Dan Dakich
12:15 p.m.: Steve Nash, Lakers

1:00 p.m.SVP & Russillo
All Times ETFull Schedule »

Find Tickets:
Start your search for the games you want to attend now. The best seats are at ticket center.

See all tickets
FEATURED COMMENT

"

The Hockey playoffs are superior to other sports because the desperation and dedication seems much stronger than the other sports.

" -- "Jason in Colorado" in SVP & Russillo chat