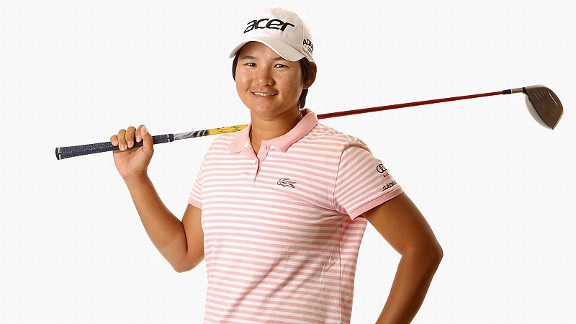 Ezra Shaw/Getty ImagesYani Tseng recently participated in an Annika & Friends charity event and is learning to conduct fund-raising events for good causes.
I recently went to Panama City Beach for the Annika & Friends charity events. I went with mixed emotions, very cheerful, curious and with expectation. There are two reasons for this. First, this is the first time I officially attended a charity event in the U.S. I have participated in LPGA media days and have donated money to various charities, but I have not really had the opportunity to attend until this time.
Second, because of the personal invitation from Annika, I was especially excited but also nervous. Most of you already know that Annika is my idol.
I played in the pro-am and conducted golf clinics with Annika. I am learning how to conduct fundraising events for good causes.
I want to be like Annika, utilizing the sports you like and the passion you have to influence more people in positive ways and also to help needy people. I know this is not easy, but I will pursue every stage of this dream, slowly, step by step, but surely.
During this event, I also met another LPGA legend, Nancy Lopez. Nancy is very kind and humorous. Although I did not have the opportunity to learn golf tips from her, I learned different things from her. She has a sense of humor and a graceful attitude. Like Annika, Nancy is also utilizing her golf accomplishments to influence so many people, to support so many good causes. In the future, I would very much like to follow their footsteps.
So, I must continue to work hard and be positive. I appreciate you continuing to support me and the LPGA!