| | | |
| --- | --- | --- |
| | espnW.com: Commentary | |

Friday, March 29, 2013
Bracket of Awesome: Final Four!

---
By Sarah Spain


Sayonara, Yoga Pants.

The stretchy, comfy, legging-like pants that take ladies from the gym to the cafe to the couch ended their run in the Bracket of Awesome with a loss to top-seeded Sunday Funday in the Elite Eight. The good news: a Sunday Funday often involves yoga pants -- a day of hanging with friends, watching some games, drinking some brews and chowing down on bar food can be done quite comfortably, and fashionably, in a rockin' pair of yoga pants. Lululemon fans, rejoice! There is still a little piece of your heart headed to the Final Four!

Sleeping In, the No. 1 seed in the Super Awesome Region, also advanced after beating out Summer Street Fest, grabbing 65 percent of the vote. This one was a no-brainer, as street festivals are best enjoyed on late Saturday afternoons after 10-12 hours of sleep and a hearty brunch. Plus, the good bands (1980s cover groups and one-hit-wonders from the early '90s) are always on at night.

In the Totes Awesome Region, Sunday Funday will go head-to-head with No. 11 Vegas Trip. Sin City has torn through the bracket, defeating awesome-sauce stuff like S'mores, Date Nights and Breakfast in Bed en route to the Final Four. Sleeping In will take on No. 2 Tropical Vacation. While Sleeping In has faced a few rocky patches up to this point, Tropical Vacation has cruised from the start, most recently earning 90 percent of the vote to win its matchup against Massage. Tropical Vacation is the team to beat this year.

Two spots in the Bracket of Awesome title game are up for grabs! Vote now!
Sunday Funday versus Vegas Trip
---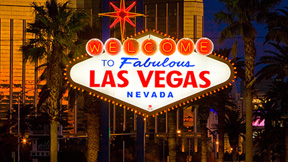 A fun day at the park or pub, or leaving it all behind in Sin City?
Sleeping In versus Tropical Vacation
---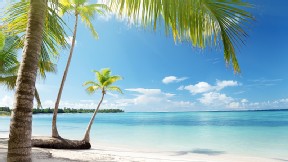 Getting some extra Zs and not having to worry about the alarm, or sitting by the beach with a fruity drink?
---