Bracket of Awesome: Body edition, men
The latest Bracket of Awesome -- the body edition -- ogles the male athletes with the best bods. Whose is most awesome? You get to decide.
Dwight Howard versus Roger Huerta
---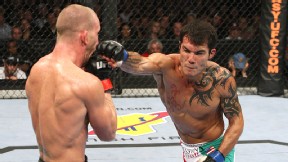 Roger Huerta (pictured) may be able to pummel opponents in the octagon, but does he trump Dwight Howard?
Carlos Bocanegra versus Grady Sizemore
---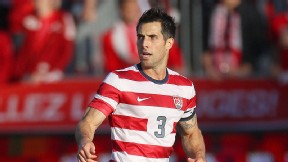 Carlos Bocanegra (pictured) is one of the fittest soccer players on the planet. Fitter than Indians star Grady Sizemore?
Cam Newton versus David Oliver
---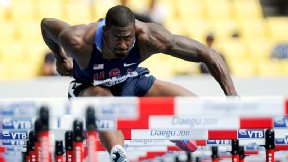 David Oliver (pictured) can sprint over any hurdle in his way, but can he get past Panthers quarterback Cam Newton?
Cristiano Ronaldo versus Donald Driver
---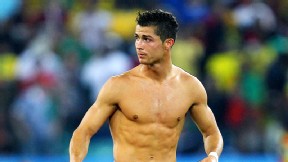 Cristiano Ronaldo (pictured) has been known to take his shirt off after scoring a big goal. Will he have reason to celebrate against Packers receiver Donald Driver?
Ryan Lochte versus Paul Bissonnette
---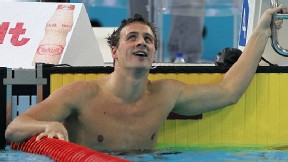 Ryan Lochte (pictured) is used to competition from Michael Phelps? Can he outdo Coyotes wing Paul Bissonnette here?
Tyson Chandler versus Tim Tebow
---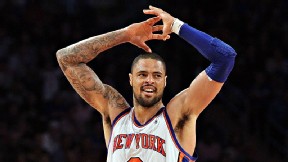 Tim Tebow would like to beat out Mark Sanchez for the Jets starting job. Can he warm up with a win over the Knicks' Tyson Chandler (pictured)?
Blake Griffin versus David Beckham
---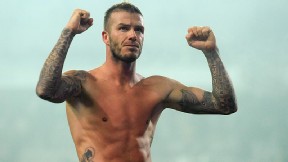 David Beckham (pictured) and Blake Griffin both play pro sports in Los Angeles. Will the Galaxy or Clippers come out on top here?
Rafael Nadal versus Trey Hardee
---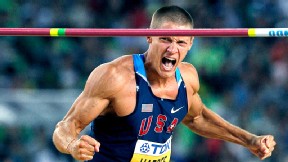 Trey Hardee (pictured) has shown endurance in the decathlon. Can he outdo tennis star Rafael Nadal?