Bracket of Awesome: Body edition
Both No. 1 seeds remain in the men's bracket, with Dwight Howard and Ryan Lochte cruising into the second round with convincing wins. Fans seem to believe that soccer produces some of the best bodies in sport, as all three advanced to the next round, including David Beckham, who ousted former ESPN the Magazine Body Issue cover boy Blake Griffin.
Donald Driver couldn't find as much success in the bracket as he has on the field or the dance floor, but signal callers Cam Newton and Tim Tebow keep the NFL in the running with first round victories. The biggest upset of opening day goes to decathlete Trey Hardee, who sent Rafael Nadal and his big, tan, sculpted arms right back to Spain.
Day two features some fantastic matchups, like the svelte Lochte vs. the beefy Tebow and big, broad Newton facing off against lean, mean, ladies machine Cristiano Ronaldo. Vote now to send the body you find the most awesome into the Final Four.
Dwight Howard versus Carlos Bocanegra
---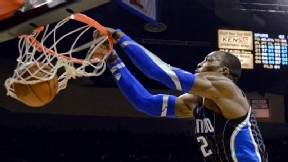 Dwight Howard (pictured) has posterized a good number of players on the basketball court. Can he stand up to soccer player Carlos Bocanegra?
Cam Newton versus Cristiano Ronaldo
---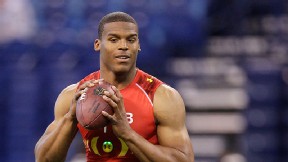 Cam Newton (pictured) was a rookie sensation for the Panthers. Can he avoid the sophomore slump against soccer star Cristiano Ronaldo?
Ryan Lochte versus Tim Tebow
---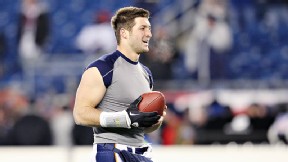 Tim Tebow (pictured) is working to win the starting spot for the Jets. Can he upset a No. 1 seed in the bracket?
David Beckham versus Trey Hardee
---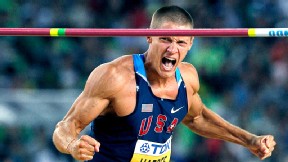 Trey Hardee (pictured) pulled off the biggest upset in the first round. Will his winning ways continue against soccer icon David Beckham?
Alex Morgan and Natalie Coughlin proved why they're No. 1 seeds by defeating their opening round opponents handily in the women's bracket. Fellow Summer Olympians Lolo Jones, Misty May-Treanor and Ana Ivanovic will all join them in the second round. Morgan will have to go the rest of the way without teammate Abby Wambach, who got upset by Nastia Liukin.
The second round features women from all different sports: track, swimming, gymnastics, soccer, beach volleyball, surfing, golf and tennis. Morgan will have her hands full with crowd favorite May-Treanor, while Coughlin has a tough draw in another Natalie, LPGA's Natalie Gulbis. Vote now to send the body you find the most awesome into the Final Four.
Alex Morgan versus Misty May-Treanor
---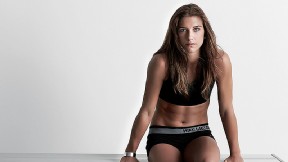 Soccer player Alex Morgan (pictured) will try to lead the U.S. to gold in London. Can she stop Misty May-Treanor, who has the same goal, here?
Anastasia Ashley versus Nastia Liukin
---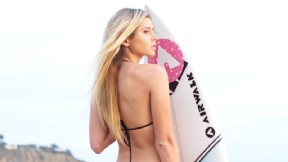 Anastasia Ashley (pictured) stopped snowboarder Gretchen Bleiler in round one. Can she outdo gymnast Nastia Liukin?
Natalie Coughlin versus Natalie Gulbis
---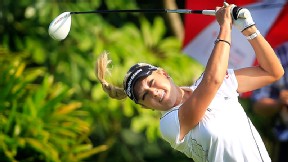 The battle of the Natalies features golfer Gulbis (pictured) against swimmer Coughlin. Who will advance?
Ana Ivanovic versus Lolo Jones
---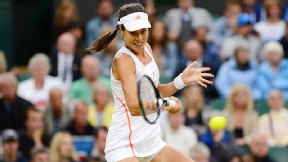 Ana Ivanovic (pictured) is a former No. 1 in tennis. Can she get by No. 2 seed Lolo Jones?