BILL SIMMONS PRESENTS

How Bad Have the Lions Been?
The numbers tell the story.
Barnwell »
Upon Closer Examination
The value of owning a team.
Simmons »
Bill and Jalen.
NBA videos
,
B.S. Report »

RICK REILLY
Rocky Mountain High
Snack time at Rockies games has a new meaning. Column »
Bubba wins it his way »
FiveThirtyEight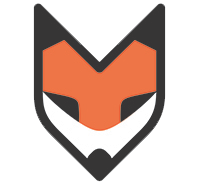 MLB games are moving at a turtle's pace.
Carl Bialik »
Will Phelps still be good? »
FiveThirtyEight.com »

Mike Sando

MLB Insider

NBA Playoffs
RECRUITING NATION BASKETBALL
Watch and participate with "SportsNation" TV, weekdays on ESPN2 at 3 p.m. ET.
ON SPORTSNATION ...
Should Phil Jackson be worried about losing Carmelo Anthony? Could Kobe transform the Knicks?
Vote now! »
HEADED FOR A FALL?
Blake Griffin got called out by the Warriors' Klay Thompson as a flopper. Do you agree? And do you have a problem with Thompson's comments?
Vote! »