Wednesday afternoon trade buzz

(3:19 PM ET) »
Any takers for Willingham?

(1:10 PM ET) »
Royals interested in Lackey?

(12:20 PM ET) »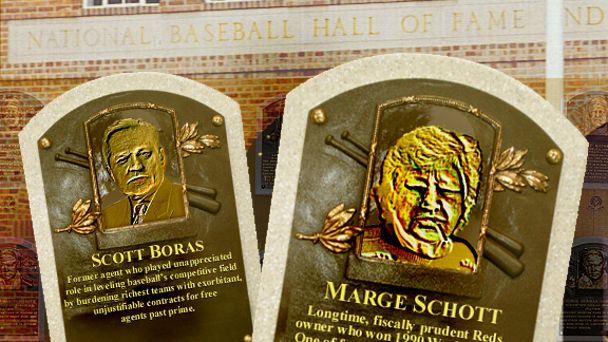 Hall Pall
Owners. Umps. Agents. But players? Not so much. Meet the future of the HOF. Jim Caple: Off Base »
Kurkjian: Overloaded '14 ballot »Olney: Rules must change

NYT takes stand »More HOF »
Kurt Snibbe/ESPN.com
DAILY INSIDER

BASEBALL TONIGHT

WEDNESDAY, JULY 30
10 p.m. ET, ESPN/WatchESPN
Host: Hakem Dermish
Analysts: Manny Acta, Tim Kurkjian, Keith Law
CONTESTS AND SPECIAL SECTIONS
Enter for a chance to cross four of the biggest games of the year off your Sports Bucket List, courtesy of Dior!

Show your Disney Side and enter for a chance to win a Walt Disney WorldŽ Resort Vacation for Four from ESPN!

Nationwide Insurance is proud to be the Official Insurance Sponsor of NASCARŽ and on the hood of the #17 Nationwide Insurance ...