SportsNation Blog Archives

NFL
Richard Sherman won our vote to be on the cover of the latest version of "Madden," and EA Sports has revealed its design: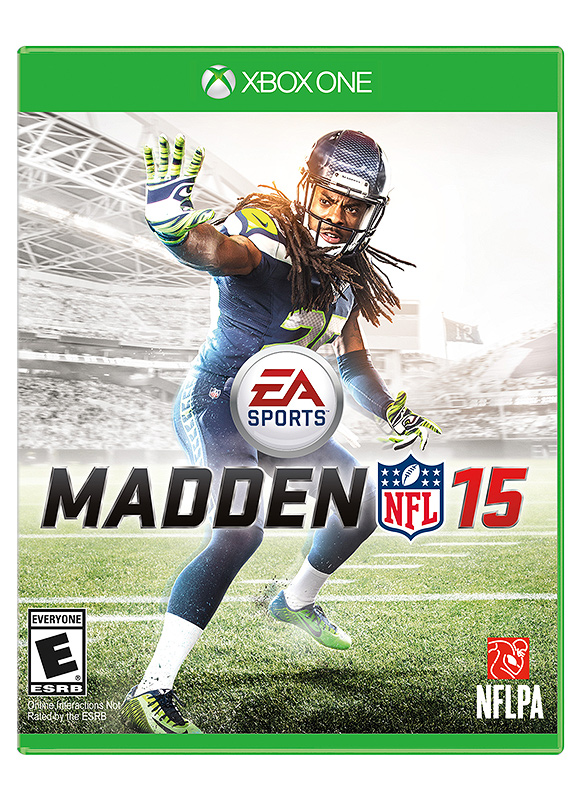 EA Sports
Much like Sherman's style of play, it's pretty slick. Sherman asked to have the rest of the "Legion of Boom" on the cover, as well, but EA chose to go with Sherman solo.
In the June 26 issue of ESPN The Magazine, the discussion surrounded comebacks. How do the comebacks of some of the biggest names in sports stack up? Let's take a look.
Which comeback was greater, Jordan's first or his second?
1995-98
8.0 APG
Whatever your metric of choice, it's clear: Early Jordan (1984-93) trumped Middle Jordan (1995-98). Early MJ got to the line more (.385 FT rate vs. .346), was a more efficient scorer and had more steals and blocks. Counter to the notion that he came to trust his teammates as he aged, Early MJ even had more assists (a career-high 8.0/game came in 1988-89) than Middle MJ did. Which is all to say: MJ was slightly worse during his first comeback than the greatest player of all time. -- Kevin Pelton, ESPN Insider

2001-03
+3.0
Jordan's second comeback, in 2001, was unprecedented. No perimeter player in NBA history has scored more points at ages 38 and 39 than MJ. (And not for nothing, only Kevin Durant played more minutes this season than the 39-year-old Jordan did in 2002-03.) The Wizards had just 19 wins in 2000-01, before His Airness arrived; they had 37 victories in each of his two seasons. But don't trust us -- trust metrics: The Wiz were three points better per 100 possessions with Jordan creaking and crawling down the floor. -- Bradford Doolittle, ESPN Insider
Should Redskins change name?
The Washington Redskins have faced constant, if not always heavy, pressure to change their name in recent years. This week, the U.S. Patent and Trademark Office canceled the team's trademarks on the basis that the name is "disparaging to Native Americans." The ruling is being appealed and affects only trademarks registered between 1967 and 1990, meaning the current logo is still protected. Still, it's another example of the growing movement against this long-standing moniker.
Sam Sharpe/USA TODAY Sports
Colin Kaepernick to sign big deal
According to sources, Colin Kaepernick is about to set a record with his new deal: six years, $110 million and $44.1 million over the first three seasons. It's hard to ignore how the San Francisco 49ers have fared under the 26-year-old, going 21-8 in games he's started and reaching one Super Bowl and another NFC Championship Game. Still, is he really worth that much? Cast your votes below!