SportsNation Blog Archives

San Antonio Spurs
Five weeks after the infamous "air conditioner game" -- you know the one -- the Spurs posted the following job to NBA.com: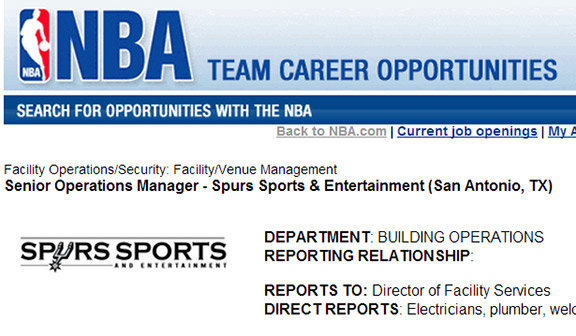 Courtesy of NBA.com
What is a senior operations manager? Well, the job requires myriad duties. But one of them in particular stands out: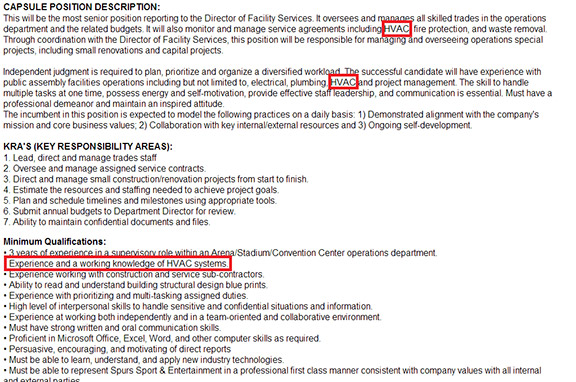 Courtesy of NBA.com
Yes, experience with HVAC (heating, ventilation, air conditioning) units is a must for this post. Now, one might think that this job is in direct reaction to the incredible outage in Game 1 of the NBA Finals. However, notice how it doesn't say the applicant must be experienced at keeping them running. Hmmmm ...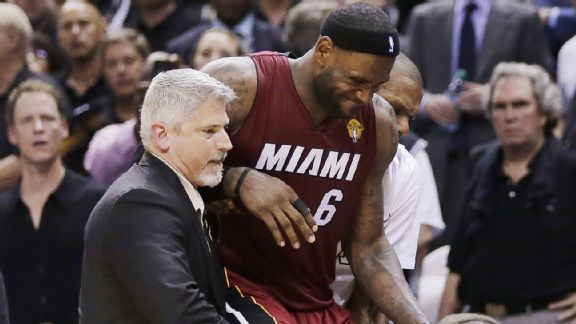 AP Photo/Eric Gay
Soobum Im/USA TODAY Sports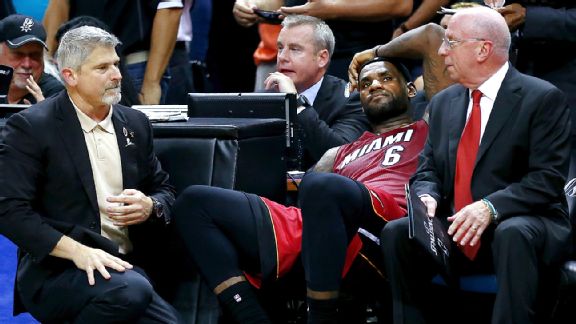 Andy Lyons/Getty Images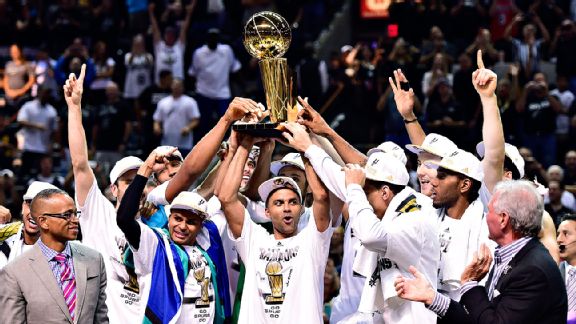 Bob Donnan/USA TODAY Sports
Note: SportsNation does not actually believe the outage was a conspiracy.
Nathaniel S. Butler/NBAE/Getty Images
Spurs roll again, one win from title
That really got out of hand fast. After a hotly contested two games in San Antonio, the Spurs blitzed the Heat twice in Miami -- including Thursday night's 107-86 rout -- leaving the homecoming team one win away from a fifth championship overall and in the Gregg Popovich/Tim Duncan era. Is there any hope for the Heat?