SportsNation Blog Archives

NBA
Nobody wants to see their ex doing well after a breakup, especially if the other party was the one who decided they're just not that into you.
That much is true of the acrimonious complicated relationship between Seattle-area NBA fans and the Oklahoma City Thunder since their messy divorce in 2008. Those Seattle-loyal fans who proudly rocked Gary Payton, Shawn Kemp and Lenny Wilkens jerseys on game day no longer rock with the franchise after its move to Oklahoma City, and they took great joy throwing shade at the Thunder's failed postseason bid on social media Wednesday night.
Congratulations to the New Orleans @PelicansNBA on making the playoffs. And more importantly, preventing the OKC Thunder from making it.

- Seattle SuperSonics (@BringBackSonics) April 16, 2015
@Softykjr #Eliminated pic.twitter.com/9UfVEn8dj2

- Dan Boyer (@WildKingdumb) April 16, 2015
It didn't stop there. According to Twitter user @Mr10K, Kemp -- a Sonics legend and the NBA's frontcourt dunk god, pre-Blake Griffin -- took things a step further by co-hosting a Thunder elimination party at a local club Thursday night.
OKC thunder not-making-playoffs party hosted by Neema & Shawn Kemp tonight at Neumos with DJ Clinton Sparks pic.twitter.com/ibOsDG5CyG

- Neema Khorrami (@Mr10K) April 16, 2015
We weren't on the guest list, but sources tell us Kemp and several fans were observed making this sign whenever the Thunder were mentioned (not really, but you get it).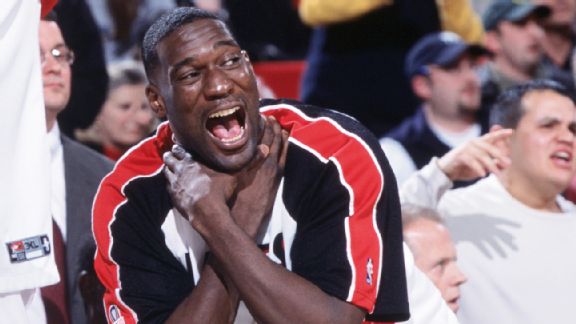 Sam Forencich/NBAE/Getty Images
Petty? Maybe. Salty? Of course. But we know how you feel, Seattle. Love hurts, love scars.